Merle's Biography
Merle (Malkoff) Bombardieri, clinical social worker and psychotherapist, is a national expert in women's health issues. She has dedicated her professional and creative energies to women's and couples' wellbeing for over thirty-five years as a compassionate counselor, professional speaker and author.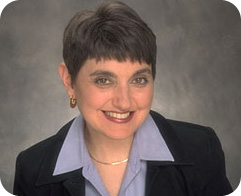 Merle has been in private practice for 29 years. As the former Clinical Director of RESOLVE (the national infertility organization), she pioneered decision-making and stress management techniques for women and couples coping with infertility, pregnancy loss, adoption, high tech conceptions and decisions about alternatives. She also founded Boston Single Mothers by Choice, a support organization.
Her book, The Baby Decision, was described as "intelligent and insightful" by the Los Angeles Times. Merle also wrote a parenthood decision-making section of The New Our Bodies, Ourselves, 2005. She has lectured at Harvard Medical School, the Psychiatry Departments of Harvard Teaching hospitals, Radcliffe Career Services, Massachusetts Institute of Technology, Wellesley College, Boston University, high tech corporations and the Cambridge Center for Adult Education.
Merle has been quoted as a health psychology expert in Time, Newsweek, the New York Times, and the Boston Globe. Her articles have appeared in the Boston Globe Magazine, Boston Magazine, Glamour, Self, and Brides, medical journals and a medical textbook. She has appeared on national network radio and television programs such as The Leeza Show, CBS and ABC News and the documentary, "The Babymakers." She is listed in Who's Who in America and Who's Who of American Woman.
Merle holds a B.A. in Psychology from the Michigan State University honors program and a Master of Social Work degree from San Diego State University. She was elected to Phi Beta Kappa. With her love of learning and her dedication to acquiring the best possible skills to benefit her clients, Merle continued her education with three years of training in hypnotherapy, trauma, and behavioral medicine (research-based mind-body techniques) with Harvard Medical School professor Daniel P. Brown. She also holds a national certification in hypnotherapy, and the Advanced Certified Hospice and Palliative Care - Social Work credential jointly awarded by the National Hospice and Palliative Care Organization and the National Associations of Social Workers.
As a member of the Institute of Mindfulness and Psychotherapy, she collaborates with colleagues to discover the best ways to apply the power of mindfulness to heal her clients.
Merle is licensed for private practice by the Commonwealth of Massachusetts (LICSW, Licensed, Independent Clinical Social Worker). She also holds national certifications in social work and did hospice social work for six years, and was the Director of Social Work for a large, multi-state hospice.
Merle writes psychology articles for lay and professional audiences, fiction, and poetry. She was awarded a writer's residency at Vermont Studio Center She is married and the mother of two grown daughters. In her spare time she hikes, reads, meditates and practices yoga.
---