Coping with Infertility
As the former Clinical Director of RESOLVE, the national infertility organization, and author of national publications on infertility coping, Merle Bombardieri has thirty years' knowledge and experience to guide you through the fertility process.
Merle works with you to customize a plan based on your medical issues, psychological strengths, desires and values, and those of your partner.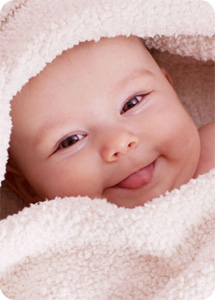 You will learn how to:
Keep a sense of perspective and humor.
Cope with stress and maintain a loving relationship with your partner.
Communicate with your doctor and medical team in order to get your needs met.
Maintain your career and manage confidentiality at work.
Get support from family and friends.
Deal with the pregnant women and new mothers in your life.
Choose among alternatives such as donor egg, donor sperm, receiving donated embryos, adoption and surrogacy.
Reduce stress by grieving the loss of all your past attempts and miscarriages, even if you're still trying and have every reason to be hopeful.
Mourn the loss of a miscarriage, stillbirth, or neonatal death and decide whether to try again.
Cope with pregnancy after infertility or pregnancy loss, including any complications.
Decide when enough is enough.
Grieve never having a biological child if you choose to adopt or not have children.
Other Fertility Issues Merle Can Address
Coping with emotional storms during pregnancy, childbirth, and the postpartum period.
Handling the frustrations of pregnancy complications and bed rest.
Handling postpartum relationships and parenting issues.
Understanding that bonding isn't always immediate, and handling your feelings about this.
Deciding to be a single parent.
Deciding to be a gay parent.
Deciding whether to have another child; preparing your family for the new baby.
Deciding on or coping with gynecological surgery, including hysterectomy.
Preserving your fertility before cancer treatment.
Handling the symptoms of premenstrual syndrome and menopause.
Merle views childbirth and menopause not only as powerful physical experiences, but for some, a time of emotional and spiritual growth. She also values and recommends, when appropriate, alternative approaches such as yoga, acupuncture, and homeopathy, as well as her own tools of hypnosis and meditation.
Please visit our Grief and Loss page to learn more about other helpful related services.

---