Grief and Loss
Since 1982, Merle Bombardieri has been writing and lecturing nationwide on grief and loss, dealing with lifecycle phases ranging from infertility, pregnancy loss and neonatal death to aging and facing the end of life.
Why love what you will lose? Because there is nothing else to love.
Louise Gluck, poet
Have you lost a loved one? If so, you may feel as if you are floating in a void, paralyzed in numbness or at a loss of what to do with yourself. Short-term grief counseling can help.
Let a seasoned, compassionate expert guide you and your family through the process. Merle has a national certification in hospice social work, (ACHP-SW) and many years' experience training and supervising hospice professionals as well as providing direct service to patients and families.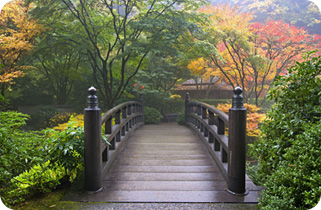 Because no two people grieve in the same way, and there are no rigid stages or timetables for healing, it is important to find a therapist who can work with you to develop the plan that works for you. Merle honors your unique strengths and vulnerabilities. She respects and supports your needs to remain emotionally connected to your beloved during the healing process. The idea is not to forget the person and move on—who could?—but to integrate your sense of that person into your new life.
Merle will also help you find comfort and continuity in relationships and activities you already have and find new meaning in your life that is somehow connected to the person you lost. Please visit our End of Life page to learn more about other helpful related services.
Other Losses
Have you lost a job or broken up with your partner? Perhaps your beloved pet died after many years of companionship. Having a book rejected, losing a major sports competition, a child leaving home for college, or a best friend moving out of state can bring you feelings of emptiness, despair, and loneliness. Or you may have an ambiguous loss such as a grown child from whom you are distant, or a parent with dementia who is gradually becoming a stranger. How do you grieve losses that are so uncertain?
Short-term therapy with Merle makes it possible to regain equilibrium, take care of yourself and get what you need from your family and friends. Merle will also help you find meaning and value in your life. You may need a soundboard for decision-making and plans. Merle can also refer you to support groups in the community or online that help you know that you're not alone and that you can benefit from others who have already "been there."
Everyone grieves differently. Merle makes no assumptions about your needs, but listens carefully and helps you make sense of your loss. She will help you explain your needs to family and friends who are trying to help but may be doing so in misguided ways.
Merle gives you a safe, comfortable place to say whatever you need to say without having to worry about overburdening family or friends or looking foolish. When grieving, many clients say, "I feel like a mess," even though they are coping quite well. Merle's advice makes you confident that you are on the path to recovery.
---