Chronic Illness
Learn how to live your best possible life. Even though there's no magic wand to banish diabetes, arthritis or fibromyalgia, you may be able to nudge your illness off center stage, and give it a smaller portion of your identity and your life.
The "I" in illness is isolation, and the crucial letters in wellness are "we".
Author Unknown - Quoted by Dr. Mimi Guaneri in The Heart Speaks
If you have just received a diagnosis, you may be feeling shocked or numb. Merle Bombardieri will support you as you begin to make sense of this information and the challenges of new medications and changes you need to make immediately. Then she'll help you sort out your emotions and come to terms with them.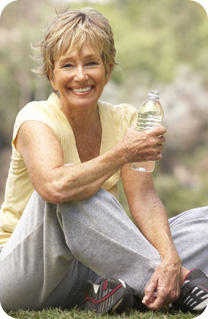 Whether you have a new diagnosis or have been coping with your condition for years, Merle works with you and, if you wish, your family, to make you as comfortable and active as possible and to ensure that you get the support you need. Based on your unique needs and strengths, and the particulars of your illness, Merle shows you how to decrease your discomfort and reactivity through psychotherapy, mindfulness, and/or hypnotherapy.
You will also become more accepting of your illness, yourself, and your sense of what's still meaningful and enjoyable in your life, such as a walk with a friend, playing patty-cake with a child, or napping in a hammock. You'll take pride in your ability to adapt and to create your own clever solutions for comfort, humor, and staying as involved as possible with your family, friends, work, and play.
You will also learn how to:
Use visualization and affirmations to increase your motivation to take care of yourself e.g. rest, exercise, nutrition.
Nip negative self-talk in the bud, using personalized affirmations we'll create together. We will record these so that you can play them at your convenience, when you need them most.
Benefit from Merle's recommendations of the best books and online resources, so you don't waste your energy searching.
Improve communication with your medical team
Although the general emphasis in our work will be on making you as emotionally and physically comfortable using mind-body techniques and positive psychology, Merle gives you the space and time for any anger, fear, regret, or sadness you need to express to a caring person. She takes pleasure in being a witness and companion on your journey. Many people report relief during their first conversation with Merle. They know they can count on her understanding and guidance.
Please visit our Pain Reduction, Mindfulness, and Hypnotherapy pages to discover other ways to boost your health.
---